OpenVPN is no longer supported since February 2023.
Download the .ovpn files from your client area to your device. You can also transfer the files from your computer via a USB cable:
1.

Open the OpenVPN for Android app
​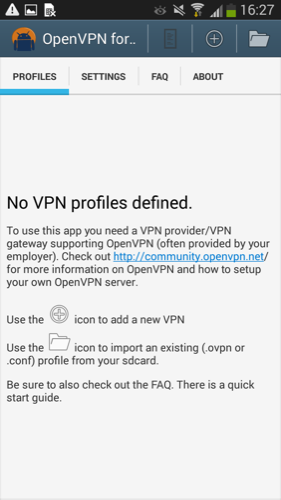 ​
2. Click on the box with a down arrow button (top left of the screen, middle button) to go to your downloads folder
5. Find the files you downloaded in step 1 and tap on the name of the server that you wish to connect to (the server config files end with .ovpn).
​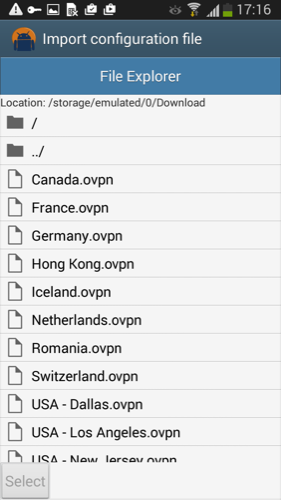 ​
4. You will see confirmation that the config file has been imported. Tap the save to disk icon in the bottom right area.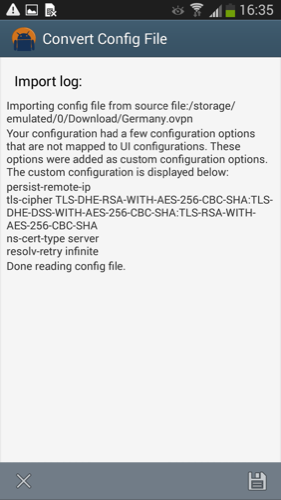 ​
5. You will see the server is now available in the profiles tab. Tap the server name to connect.
​
​
6. Grant the application permission by clicking I trust this application and OK.
​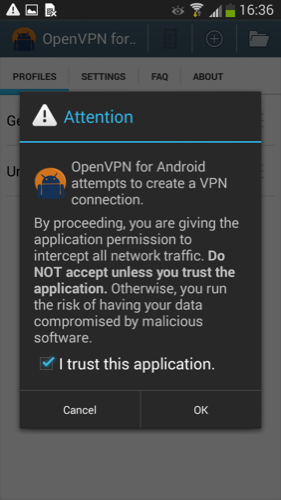 ​
6. Enter your Eclipse username (Starts with 'wannaflix') and password. Tap the Save Password box if you do not wish to enter your username and password every time you connect. Tap the OK button.
​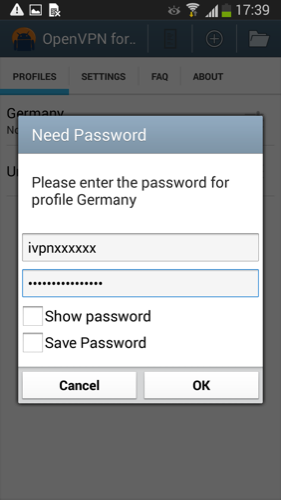 ​
7. Once successfully connected you should see a lock icon in the notification area at the top. If you pull down your notification bar you should see the 'OpenVPN for Android' app listed showing that you are connected. If you tap on this button you should see statistics about the connection incl option to disconnect.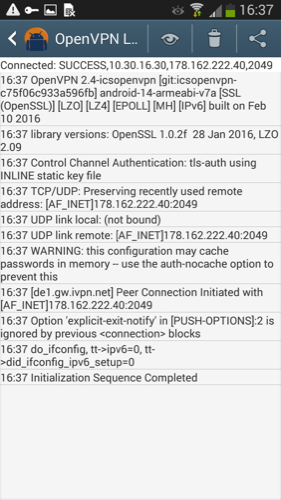 ​
Repeat steps 1-3 if you need to create any additional VPN server connections.